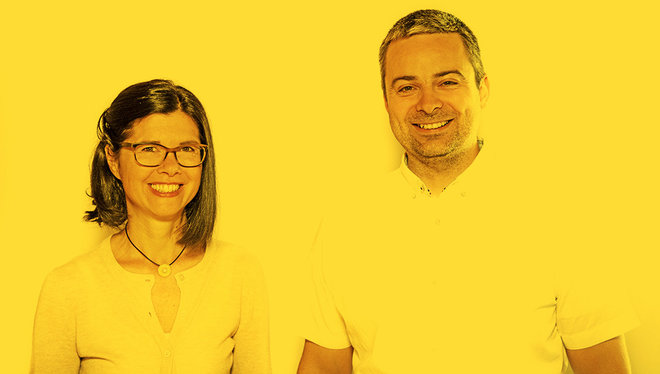 TWIGA Sun Fruits was born out of the deep conviction that through our efforts we can provide small scale farmers in Uganda with perspective, fair income and a sustainable increase in prosperity. We contribute to a sustainable development of Uganda's most important economic sector.
We, Kerstin Wolf and Daniel Neyer founded TWIGA Sun Fruits together because we wanted to take action. Kerstin had already worked in Uganda and experienced the urgent need for decentralized and affordable energy, as well as modern manufacturing technology in the rural regions of Uganda. As a high percentage of agricultural yields spoil. Daniel is involved in research projects dealing with solar energy for Sunbelt countries and knows the potential of the technology in detail. As TWIGA Sun Fruits, we want to contribute to the sustainable industrialization of Uganda's agri-food sector while focusing on social impact.
TWIGA Sun Fruits GmbH is a social enterprise and a member of SENA, the Social Entrepreneur Network Austria.
What does social entrepreneurship mean? Most of the time, economic activity is focused exclusively on profit and growth. This often leads to negative consequences for our planet and for the people involved in the value chain. Our goal as a social enterprise is to achieve a positive social impact with our entrepreneurial actions. We invest in the future and thus contribute to the fight against poverty in one of the least developed countries in the world. Together with our local partner, All in Trade from the solar industry, we will provide the smallholder cooperative Kangulumira Horticulture with a solar-powered factory including technical support and maintenance. By doing so, we create qualified jobs. In the future, the cooperative will be able to produce its valuable organic products with stable output without high production losses and in compliance with international hygiene standards. In order to maximize the added value in Uganda, the fruits will be packed under protective gas atmosphere already on site for our customers. We, TWIGA Sun Fruits import the dried fruit to Europe without middlemen and distribute it on our website to our customers. The cooperative receives a price from us that doubles their average organic export price.
With the proceeds from the dried fruits we amortize our investments in energy supply and production. We will continue to invest the profits we generate to increase our social impact.