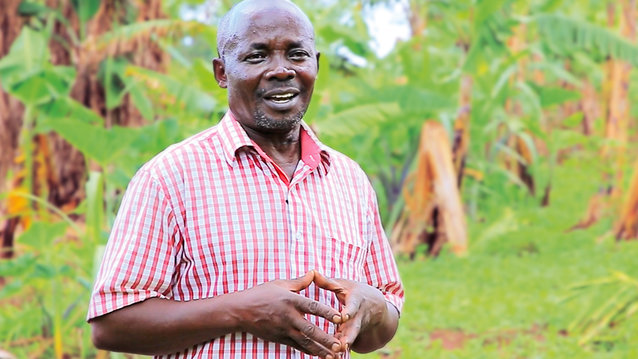 Kangulumira Horticulture and Vanilla Co-operative Society Ltd.
Our partner cooperative in the village community of Kangulumira is an association of 70 certified organic smallholders who cultivate an area of 75 hectares. Rashid Moses Kabale, the head of the cooperative, has been committed to organic farming without pesticides or artificial fertilizers for many years. Mixed crops of pineapple, papaya, bananas and jackfruits are grown to care for the soil. Natural fertilization of the soil is done with coffee husks. Rashid is a trained trainer of trainers in organic farming and is involved in the umbrella organization NOGAMU, which unites the organic sector in Uganda.
The cooperative is certified according to EU standards by the Swiss Ecocert IMOswiss AG.
Muhammed Lubowa, Abdul Hakim Ssemujju
All in Trade Ltd.
All in Trade Ltd, our local partner in the solar industry, is an owner managed company based in Kampala, Uganda. The company was founded in 2008 by Muhammed Lubowa and Abdul Hakim Ssemujju and is mainly engaged in the provision and maintenance of photovoltaic systems for Uganda and neighboring East African countries. The two ambitious founders started trading in electrical goods after graduation and after 13 years can proudly look back on a company that has a turnover of 1 million US dollars and employs 30 people. The company is committed to renewable energy and works extensively with international general contractors for solar power plants and aid organizations (NGOs). In 2019, All in Trade Ltd. was awarded the Green Champion Award at the Climate Change Conference in Madrid. Muhammed was again an invited representative in Glasgow in 2021.
The two visionaries are passionately committed to the development of their home country. An example of that is the use of company surpluses to equip schools or health centers with solar energy. In 2020, All in Trade established a foundation, the All in Trade Foundation, in order to be able to work even more intensively for the development of Uganda's rural regions. Together, we have selected the village community of Kangulumira to enable the processing of high-quality organic fruits and at the same time ensure the supply of water. The construction of a health center for medical care is in the planning stage.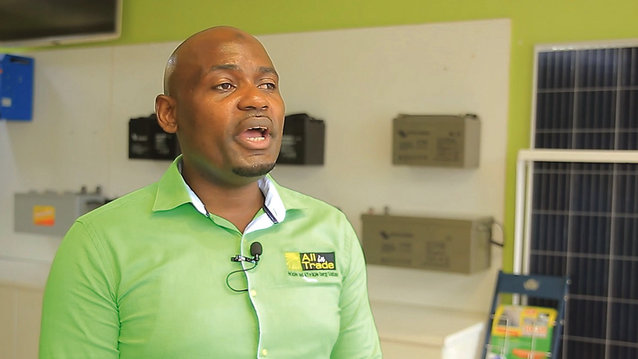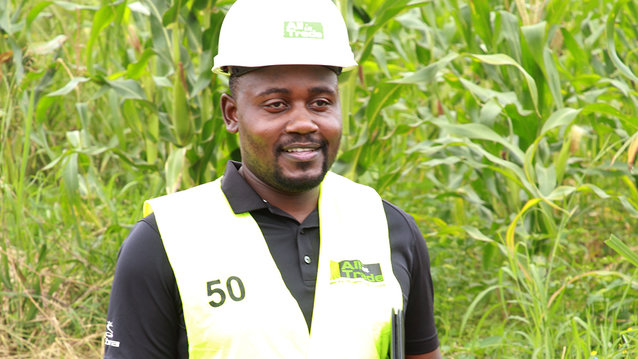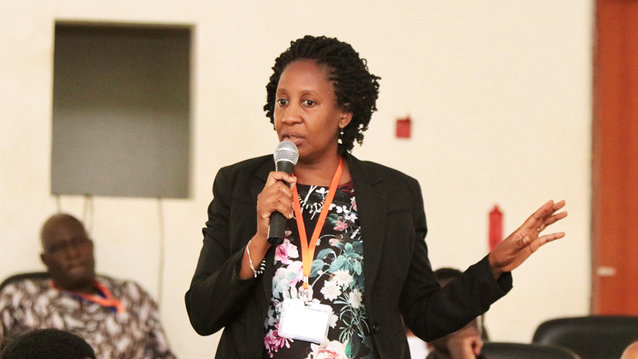 Makerere University Kampala
It is very important for us to embed the project in a scientific context so that the knowledge of solar energy technology with state-of-the-art food processing technology can be applied as widely as possible to agro-food processing in Uganda. Agro-industrialization is a key theme in the government's National Development Plan. Julia is a lecturer at the prestigious Makerere University in Kampala, teaching in the Department of Agricultural Engineering. She also leads hands-on projects to develop the agro-processing industry to meet quantity and quality standards for the local and export markets. Julia will also coordinate the local fabrication of the stainless steel equipment, such as the manufacturing tables, sinks and storage racks.
Jane is an agronomist and also studied at Makerere University. She led the umbrella organization for organic agriculture NOGAMO until 2019 and is now working as a consultant. Through her long experience, she brings in-depth know-how regarding certification and process management and has a valuable network in Uganda. She supports Rashid on site in Kangulumira to implement the processes according to the European Food Standard and to train the employees of the cooperative.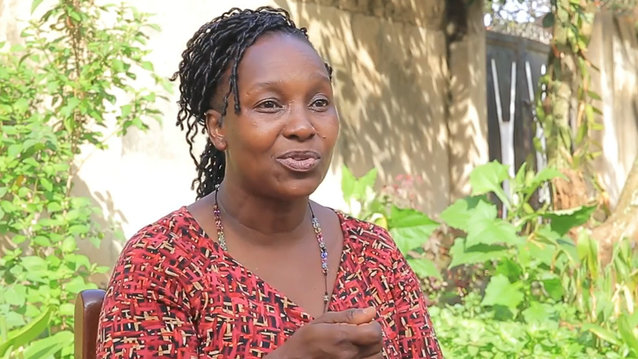 Kerstin Wolf, Daniel Neyer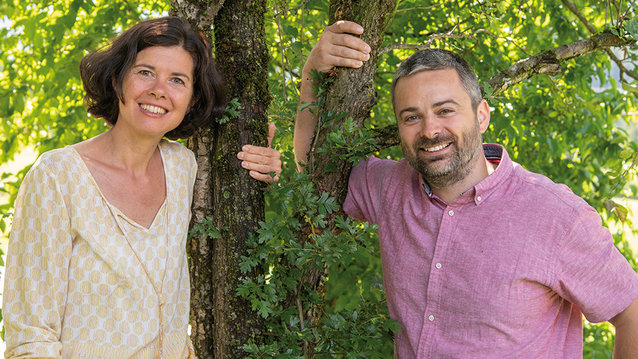 TWIGA Sun Fruits GmbH
Kerstin is a business economist and worked as a purchasing manager in large corporations for 20 years. In 2019, she decided to take a sabbatical to work as a volunteer consultant for Managers Without Borders in Uganda. Her assignment was in the solar sector with All in Trade. A trusting relationship quickly developed with the two founders, Muhammed and Hakim. She is fascinated by the potential of decentralized solar energy to develop the country's economy. Together with All in Trade, she launched the "Solar Powered Fruit Drying" project, which specifically involves the use of solar thermal energy to generate heat for the drying ovens. By involving All in Trade in a larger research project in the field of solar heating and cooling in Africa, the team gains another comrade-in-arms: Daniel Neyer. He is passionate about the implementation of solar heat in the agro-food sector and is the perfect fit for the team because of his technical and scientific expertise.
Daniel is the founder and managing director of Neyer Brainworks GmbH. He is also a senior researcher in the Energy Efficient Construction department at the University of Innsbruck and a lecturer at various Austrian universities. He is a graduate engineer with degrees in ecoenergy engineering and domotronics and a PhD in technical sciences. His dissertation is on the evaluation and component development of the latest generation solar heating and cooling systems.
His long professional experience is reflected in many successful projects in R&D and in his various consulting activities. He is involved in several national and international projects and is an Austrian expert of the IEA SHC program. His main fields of activity are numerical simulations in buildings and building services, component and system development and optimization, and evaluation and benchmarking of renewable heating and cooling systems.
Together, Kerstin and Daniel found TWIGA Sun Fruits GmbH in May 2021.